Speaking Engagements
Carrie provides speaking services on the topics below, as well as other business, HR, and recruiting related topics as requested.
Where she'll be in 2017
Future of Learning & Working, March 13-15:
03/14: Panel with Mira Greenland, CareerArc & Dan Schawbel, Future Workplace: 

The Future of Recruiting: Winning the War for Talent in 2017 and Beyond.
EBrandCon, Employer Branding Strategies Conference, Chicago – May 16th – 18th: 
05/18: Morning Keynote: Best Practices in Employer Branding: Despite recognizing the power of employer branding, many companies still don't take a strategic approach to employer brand. This morning keynote session will identify best practices in planning, implementing and measuring a real brand strategy.
Social Recruiting Summit, Austin, August 2nd – 4th:
08/04: Executive Buy-In for Recruitment Marketing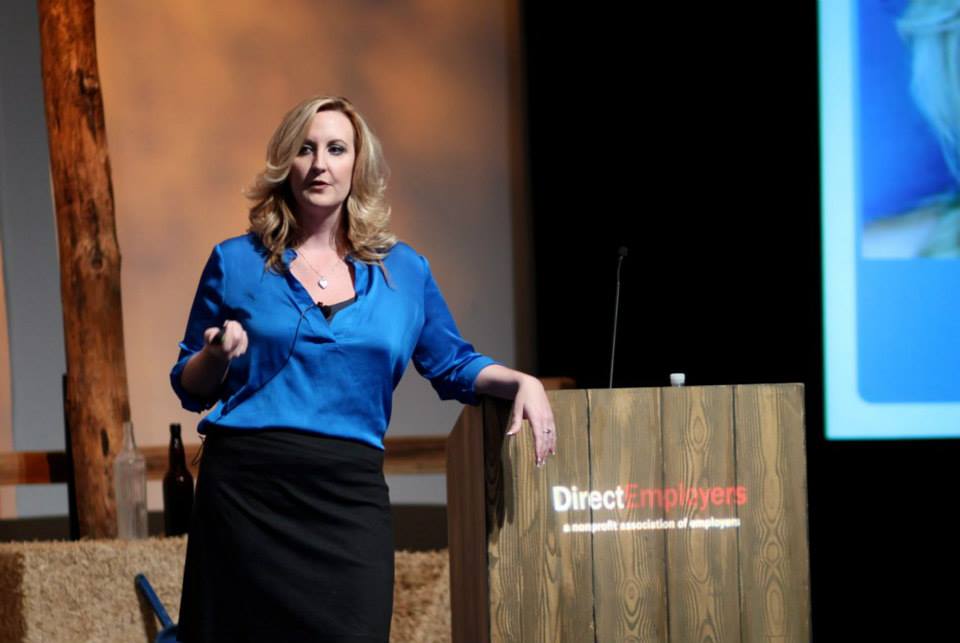 Specific Topics Include
Employee Advocacy: The Secret Weapon of your Employer Brand Program
Employer Brand & The Contingent Workforce
Recruitment Marketing & Media for Success
General Topics
Employer Brand
Social Recruiting
SEO for Career Sites
Mobile Recruiting
Mobile Career Event Marketing
Talent Communities / Talent Networks
2015 Speaking
Social Recruiting Summit, San Francisco: "Mobile Innovation – incorporating mobile in your Recruiting Strategy"
TalentNet at SXSWi, Austin: "Re-imagining Your Employer Brand"
SHRM Talent Management, San Diego: "Storytelling for Brand Engagement"
TalentNet Live, Dallas: "Employee Advocacy: The secret weapon of your Employer Brand Program."
CWS, Dallas: "Standing out in a Crowd: How to be an Employer of Choice for the Contingent Workforce."
Universum Road Show, Houston: "Employee Advocacy: The secret weapon of your Employer Brand Program."
Straight Talk on Applicant Tracking Systems: Webinar: The Do's & Don'ts for Effective ATS Selection & Operation
2014 Speaking
Glassdoor Webinar, sponsored by Recruiter.com: "Employer Brand Analytics"
Blogging4Jobs  Webinar, sponsored by Glassdoor.com: Co-facilitated Employer Brand webinar with Shannon Smedstad, CEB and Jessica Miller-Merrill
JobG8: Practitioner Panel for Job Boards, moderated by Gerry Crispin
SHRM National, Orlando: Social Media Press Team
HCI Strategic Talent Acquisition, Boston: Engagement: Getting it Right from the Start. Panel with Gwyneth Bonasoro, Office Depot, Mark Hartline, Shaw Industries, and moderated by Kurt Heikkinen, President of Montage.
2012 Speaking
SHRM National, Atlanta:
Half day, pre-conference workshop: "Social Media Bootcamp for HR" Co-facilitated with Jessica Miller-Merrell
"SEO for your career site" Co-Facilitated with Nancy Holland of DirectEmployers.

(1st ever session at SHRM on SEO – standing room only
DirectEmployers Phoenix: "Mobile technology engagement for career events"
Social HR Dublin:
"Mobile technology in recruiting"
"Talent Networks and Talent Communities"
NASWA (National Association of State Workforce Agencies) San Diego: Panel Member – "How Technology has changed the way Employers and Workers connect"
TalentNet Live: "Mobile Recruiting Panel"
Blogging4Jobs Webinar: "7 Strategies using SEO to lower hiring costs and get better job candidates"
2011 Speaking
SHRM National, Vegas: Pre-conference workshop: "Social Media Bootcamp for HR" Co-facilitated with Jessica Miller-Merrell, Blogging4Jobs
SHRM HRSouthwest, Fort Worth: 2 hour Mega Break-out Session: "Social Media Bootcamp for HR"
SHRM Tulsa (TAHRA):  Social Media Bootcamp
Australasian Social Media Conference, Melbourne Australia:
Key Note Panel Member with Find.ly, Facebook and Sears
Two half-day pre-conference sessions: "Social Media Bootcamp for HR"
Mega Break-Out Session on Mobile Recruiting
DirectEmployers, Indianapolis: SEO for your career site. Co-Facilitated with Nancy Holland
NACE, Dallas: SEO for your career site. Co-Facilitated with Nancy Holland of DirectEmployers
TalentNet Live, Austin:  co-facilitated on Employer Branding with Michael Long, formerly head of culture at Rackspace
TalentNet Live, San Antonio: SEO for your career site
2010 Speaking
ERE, San Diego: "AT&T Recruiting & Tech Best Practices"
NASWA (National Association of State Workforce Agencies): "AT&T Recruitment Best Practices"
COSD (Career Opportunities for Students with Disabilities) Employer Conference: Panel Member: "AT&T Best Practices in Recruitment & Disability Recruiting"